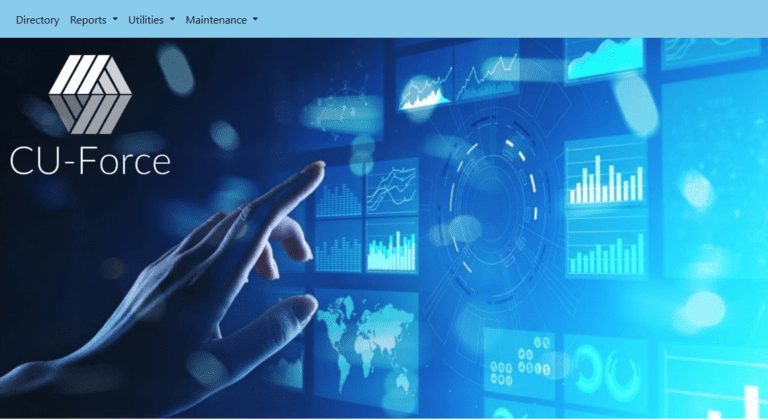 As a NextGen CRM system, CU-Force CRM helps credit unions take advantage of the cloud as a service, and guides credit unions of all sizes through a transformative experience.  With CU-Force CRM, credit unions can manage their SEG portfolio at scale and build relationships with key clients while maintaining access control across multiple branches, locations, and departments.  CU-Force CRM' Elegant and easy to use platform lets you target specific segments.
                                                           CU-Force CRM is Credit Union specific. It is not a "one size fits all application"
CU-Force CRM is a software strategy that uses people, processes and technology to track and analyze partner company business information. CU-Force CRM is specific to your credit unions' business development requirements and manages all aspects of business development.
It helps you find prospective companies, qualifying them and following through your established marketing steps to successfully promote them into valuable participants in your select employee group portfolio.
CU-Force CRM then continues to provide insight to successfully market your products as you develop relationships. Using Partner Company business information wisely allows you to take advantage of the benefits of remote collaboration. CU-Force CRM gives you the ability to manage partner company relationships using any mobile device or desktop computer that has access to the Internet.
With new privacy laws springing up all the time, like the EU's GDRP, it's important to maintain top data encryption to protect your credit union. What would otherwise be costly to maintain on your own servers is thoroughly taken care of by our hosted service in the cloud.